There are many different reasons people need various options to store foods. Some need storage options for leftovers while others like to buy in bulk and break foods up into more manageable portions to avoid waste. Still others like to prepare meals in advance and store them safely for future use. No matter why you need to store food for your family, the Food Saver V3240 is a good resource to have at your disposal. This particular vacuum sealer also comes with a starter kit, that makes it the perfect option for someone who has not been using a vacuum sealer but would like to. The vacuum sealer is a very handy tool and every kitchen should include one.
Impressive Features
This small kitchen appliance has a variety of key features that make it an exceptional tool for storing foods in any kitchen. The most prominent features include:
Multiple speed options
Manual operation
Moist and dry food settings
Instant Seal – crush free feature
Convenient Roll holder
Bag cutter
Easy to clean drip tray
These are the primary features that make the Food Saver V3240 an excellent choice. Users can choose between slow and fast operations, moist or dry food storage, and clean the drip tray easily after each use because of its easy removal. The V3240 also has a quick seal feature and will not crush the food in the process.
Benefits of a Food Saver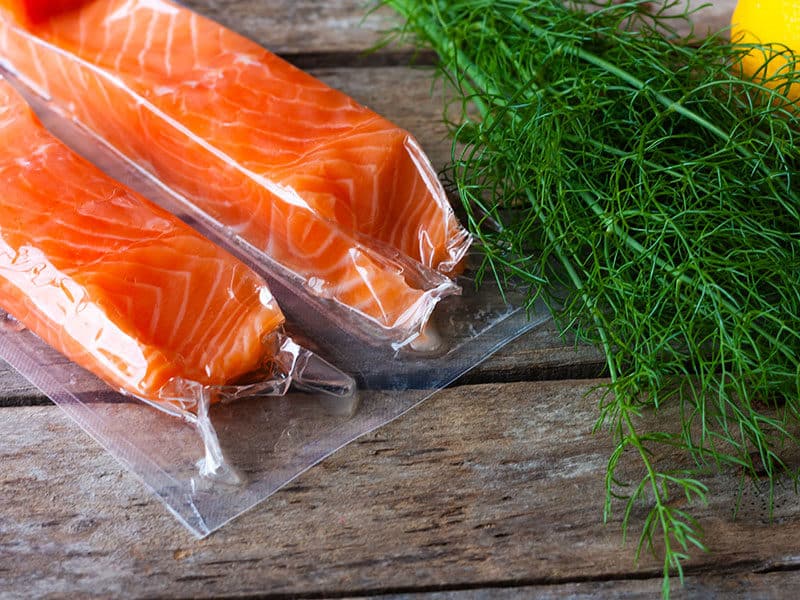 A Food Saver, vacuum sealer is a handy appliance to use in your kitchen. It can help keep food fresh a lot longer than other storage options. Because all air is removed in the sealing process, there is no risk of freezer burn. The FoodSaver takes all the air and moisture out of the storage bag by use of vacuuming and then seals the bag so the flavor is retained. It will stay fresh in the freezer for longer periods of time. It can be used to store pre-made meals so you save time during the week, or just store leftovers in the fridge instead of throwing them away. You can buy dry foods in bulk and store them using the vacuum sealer too.
Ease of Use
One of the things that makes the V3240 so easy to use is its compact size. The control panel is easy to understand and easy to use so you don't have to spend all your time trying to figure out how to get the unit to work. It also has a vertical design which helps it conserve counter space and makes it easy to store.
Starter Kit and Accessories
The V3240 Food Saver Vacuum Sealer comes with a couple of accessories as well as a nicely organized starter kit. When you make the purchase, you will also receive an easy to use manual which contains instructions on how to use the unit as well as ways to preserve several different foods. The accessories and starter kit that comes with the device includes:
An accessory hose
One Food Saver Heat Seal Roll
3 quart sized bags
2 Gallon sized bags
How Does It Work
Preserving foods by vacuum sealing bags is a very easy process. You simply put the food in the specially made bag and put its open end into the heat strip of the appliance. Then you close the hatch and lock it into place so the bag will not move around during the process. Simply press the "vacuum & seal" button and let the sealer do its job. The sealer will vacuum the air out of the bag and then use heat to create an air-tight seal so no air can move in or out of the bag. Use the handy cutting blade to cut the bag off above the seal and store the foods in the appropriate location.
Special Settings On The V3240
Some FoodSavers have different settings, and some do not. Fortunately, the V3240 has a couple of different settings. One setting is speed selection. You can choose fast or slow speed for your sealing needs, but the unit will also automatically adjust the speed of the vacuum sealer based on the type of food being stored. The "gentle" selection helps protect foods that need some TLC when packaging and storing. Gentle mode helps remove enough air but keeps it from crushing delicate foods. Since this unit comes with the appropriate attachments, you can also use it to package foods in canisters and containers. This adds an extra feature that can be very useful and increase your food storage versatility. The included vacuum hose is attached at one end to the vacuum sealer and the other end to the container. It's easy to attach and easy to use.
Pros
There are some very distinct pros or advantages associated with this appliance. They include:
Efficient use and operation
Easy to use controls
Compact Size
Vertical design for easy storage when not in use
Doesn't use a lot of cabinet space
All necessary features for sealing bags as soon as you get it out of the package
Easy to use control panel
Comes with a starter kit and supplies
Extra bags are available for purchase at man local department stores
Cons
Every appliance does not work for every single person. Here are a few cons to weigh before making the final purchase:
Might be slightly expensive for some families
Plain white in color
Conclusion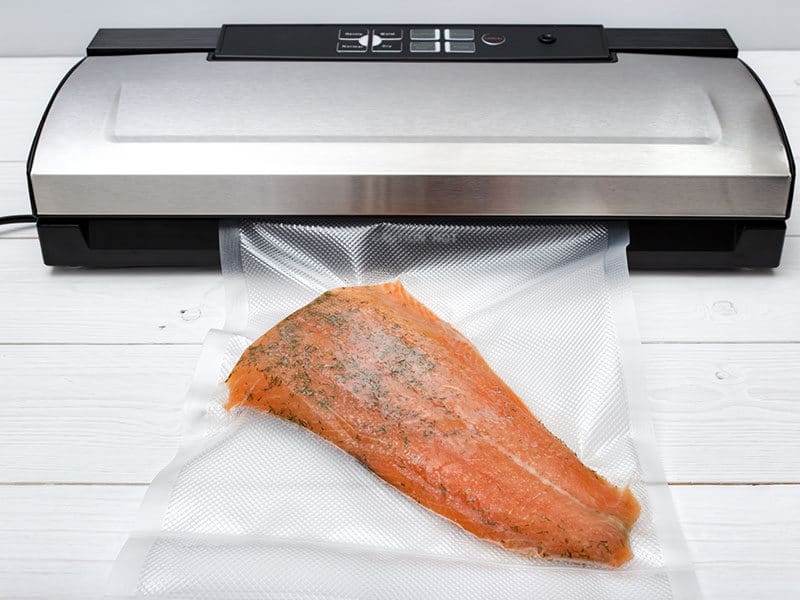 The Food Saver V3240 Vacuum Sealer is a good investment. Even though you will have to make the purchase initially, you will save enough money in no time and it will pay for itself. You will save money by preserving foods and eliminating so much waste. It can also help you save time by preparing meals ahead of time so that meal prep time is greatly reduced. Being able to save time and money both makes this kitchen appliance well worth the investment.