While there are many types of solutions for preserving foods, nothing is quite like the Food Saver. It's quick, convenient and keeps foods safely stored for a lot longer than other options. The Food Saver V4880 is has some astounding automatic features and extra bonuses which make it an even greater value. It also includes a starter kit to make the transition from traditional storage options much easier. There are some key reasons why using a vacuum sealer like the Food Saver V4880 is becoming so popular.
Why Everyone Needs a Vacuum Sealer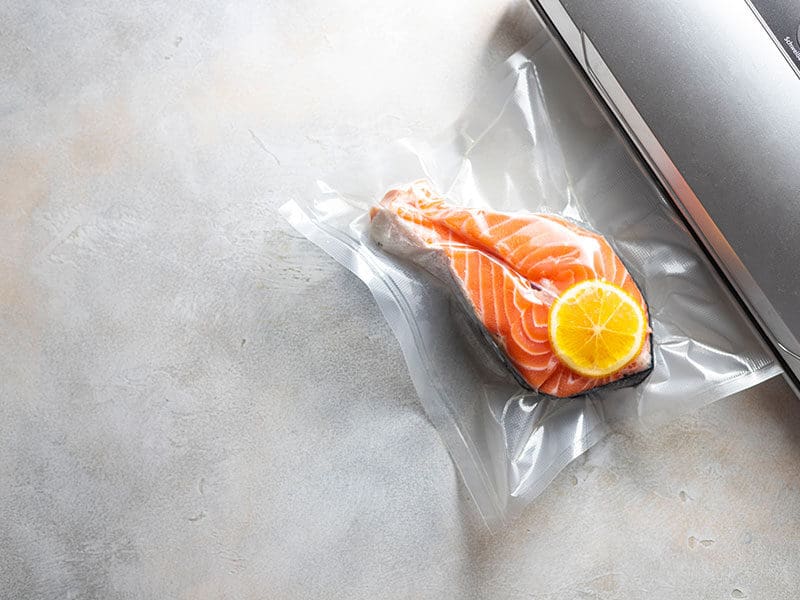 Vacuum sealers like the Food Saver V4880 are not new, but they have come a long way in terms of design, functionality and convenience from the very first models. Using a vacuum sealer can help reduce the amount of food that is thrown away. By conveniently packaging leftovers and pre-cooked meals in vacuum sealed bags, less food is wasted. Users can save time by cooking or buying in bulk and then packaging them in easy to handle packages that can be stored in the freezer or pantry. Food preserved by using a vacuum sealer can be stored in the freezer for a much longer period of time than those stored using more conventional methods. The vacuum sealer can e used with accessories that make it possible to use it with containers and special canisters instead.
Most Noteworthy Features
The V4880 has a lot of amazing features that are catching a lot of people's attention.
Built-in hand-held sealer that is totally retractable
Forms an air-tight seal
Built-in roll cutter
Built-in storage for rolls
Automatic detection of bag and begins vacuum sealer
Optional manual control for air removal
Rapid marinate feature for speedy marinating
Choice of 2 speeds for vacuum sealing
2 sensors to detect dry or moist foods
Removable drip tray – dishwasher safe
Accessories to use with canister and container seals
Over-sized sealing strip
The V4880 has tons of useful features that make using it easier and more convenient in today's busy world.
What's Included in the Starter Kit?
When you purchase the V4880 by Food Saver, you will find it includes a starter kit to help you get started preserving foods right away. The starter kit includes several different items like:
2 specially designed heat seal rolls
3 quart sized storage bags
2 gallon sized storage bags
3 quart sized zipper bags
2 gallon sized zipper bags
A wine stopper
2 extra containers
What are the Main Benefits of Using the Food Saver V4880
There are some specific ways you can benefit from using the V4880. Many of its features make its use easy and convenient. Here is a list of some of the benefits you will experience.
Space Saver – This Food Saver is a compact size and it's portable. Since it is small, it does not use much counter space when it is in use. It is also easy to store and very portable so you can use it in the most convenient location.
Ease of Use – With its special automatic features, the V4880 means the user doesn't have to do as much.
Save Time – The rapid marinate mode is one of the most useful, time saving feature. It cuts the time it takes to marinate foods drastically. Its auto sensors that detect a bag when it is placed on the sealer also saves a lot of time.
Save Money – Because the V4880 is manufactured using an over-sized seal strip, it can seal larger bags of food. The built-in bag cutter also helps save money since you don't have to stop what you are doing to cut the bags as they are completed.
Convenient and Versatile – This particular FoodSaver makes preserving food super convenient because of its versatility. It comes with accessories which increases its versatility and makes it more useful. The handheld sealer is completely retractable and allows the user to save food in other types of bags and containers.
Effective and Efficient – The vacuum seal created is very strong. This model allows users to safely seal large amounts of meats and other foods easily and conveniently.
Pros and Cons for the V4880 Food Saver?
There are quite a few pros for the V4880. And like any kitchen appliance there are a few cons as well. Knowing the pros and cons helps consumers make educated decisions about their purchases. Here are the pros and cons for this item.
Pros
Easy to maintain
Starter kit included
Expert and Quality design
Reasonable pricing
Very functional
Tons of useful features
Useful accessories
Nice 5- year warranty
Cons
Heavier than some of the other similar units
Great for home use but not adequate for commercial use
Conclusion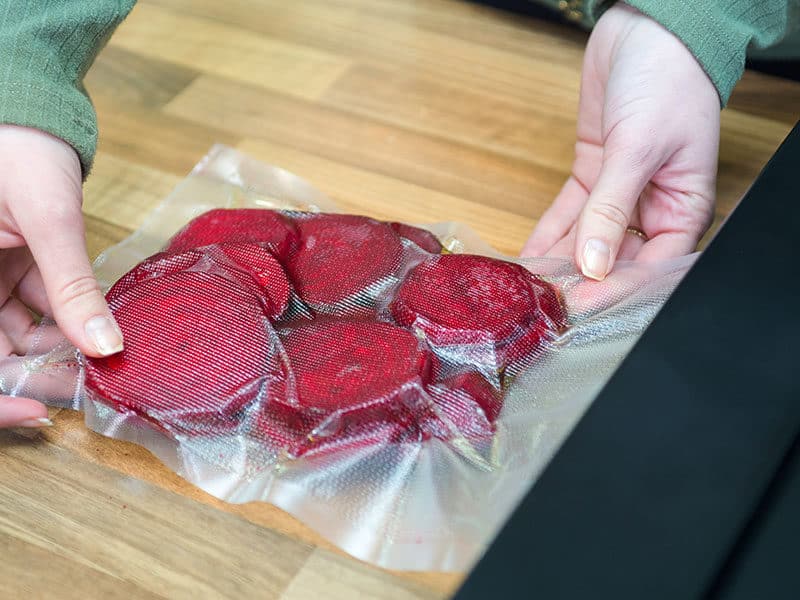 Consumers have consistently rated the Food Saver V4880 with 4.5 to 5 stars indicating customer satisfaction. The design and sign makes it perfect for today's appliance rich kitchen. The specific features make it an excellent choice for those who want to preserve food while saving time and money. The automatic sensors take all the work out of using the appliance and make it easy to operate. Having this device on hand makes it more convenient to purchase bulk foods and make meals ahead of time to make your time in the kitchen more enjoyable and less taxing.