I have looked at quite a few vacuum sealing systems in recent articles, but most of them were from the Food Saver line of machines. This is, of course, because Food Saver is one of the leading brands in home use vacuum sealing systems. But, Food Saver is not the only brand that offers vacuum sealing systems for your home food storage needs. So I have decided that it is time to give some of those other systems a look. The Waring Pistol-Style systems are an interesting twist on the traditional channel sealing system; they offer handheld control of the sealing process.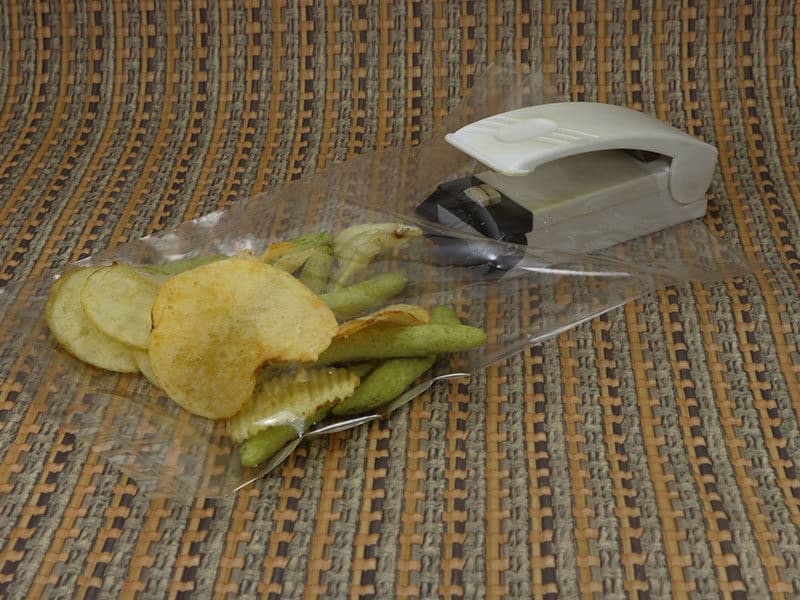 Pistol Style Systems by Waring Put Control in Your Hands
Handheld systems are usually battery powered and may have limited suction power. Handheld vacuum machines are very convenient for use while traveling or living in small spaces. These little units can be stored away in a drawer when not in use or kept in a car or suitcase for easy access while traveling.
Most of the handheld systems work only with zipper bags that have a built in valve or compatible containers. Some handheld vacuum devices will only work with specific bags, thus, you may be limited as to the brand of replacement bag you can use. The Waring Pistol Vacuum Sealers are more of a crossover vacuum sealing system, with the power of a countertop system and the convenience of handheld portability.
Below I've reviewed Waring's handheld pistol style vacuum systems for use with the Waring recharger and storage bags:
Convenient and Rechargeable With a Powerful Vacuum: The Pvs 1000 Handheld by Waring
Waring Pro PVS1000 Pistol Vac Professional Vacuum Sealer System
The Waring Pro features an ergonomic pistol-style grip for ease of use. This vacuum sealer is powered by a rechargeable battery and can be stored on its recharging stand when not in use. The Waring Pro PVS1000's rechargeable battery feature makes it a standout among handheld systems. With this vacuum sealer, you don't have to worry about replacing or disposing of dead batteries. Yet the system is still compact and cordless for convenient take-along use. The Waring Pro PVS1000 can seal 30 bags on one charge. The Waring Pro is designed for use with its own heavy-duty BPA-free resealable vacuum bags available in quart, gallon and 2-gallon sizes. The bags are microwave and freezer safe and can be used for your sous vide and boil-in-bag recipes too. To use the Waring Pro handheld vacuum sealer and bags, you first use a special sealing device called a zip tool to close the zippered portion of your bag. The use of the device ensures a tight seal all the way across the bag. Then place the Waring Pro PVS1000's suction cup over the red valve in the bag and engage the vacuuming action to remove air from the bag. The suction power on the Waring ProPVS1000 is strong enough to crush soft foods, so use caution when packaging delicate items.
The Waring Wvs50: A Powerful Machine Built For Commercial Use But Compact Enough For Your Kitchen
Waring WVS50 Commercial Pistol Vacuum Sealing System
If you are in love with the idea of a powerful handheld vacuum sealer but prefer the convenience of an every at the ready counter top unit, you should consider the Waring Commercial Pistol Vacuum Sealing System.
This vacuum sealer is a battery-powered rechargeable unit, but it can handle up to 50 seals before needing a recharge.
The Waring Commercial Pistol Vacuum Sealer is a true power user's delight. If the battery is out of juice, you can plug the charger's adapter directly into the vacuum sealing pistol and keep going!
You can start and stop the vacuuming process with precision using the trigger-pull operation of the Waring Commercial Pistol Vacuum Sealing System. The Waring Commercial Pistol Vacuum Sealer is an excellent choice for quickly sealing bread and other soft foods to preserve their freshness.
The Waring WVS50 Commercial Pistol Vacuum Sealing System is a restaurant grade machine with a NEMA 5-15P grounded electrical plug. It is also NSF listed, meaning that it meets the organization's health and safety requirements. Keep your sealing system clean and ready to go with the Waring commercial unit's covered charging station. The charging station also serves as a holder for the Zip Tool and the Waring resealable storage bags.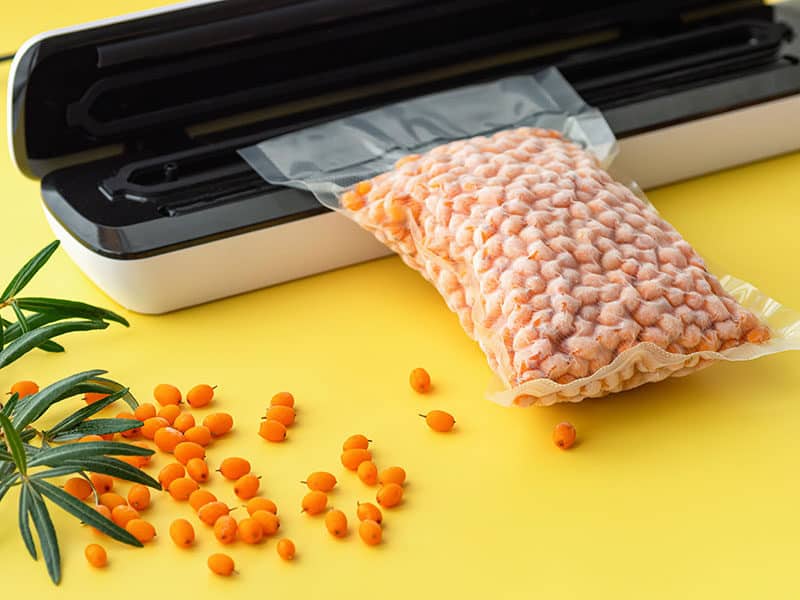 Manufacturer's Tips and Tricks
The Waring manual provides the following guidelines for using the Waring Pistol Vacuum Sealing Systems:
Do not use the Waring Pistol vacuum sealers for sealing soups or other liquids.
To prevent foodborne illness, do not reuse Waring storage bags. You can reseal a bag after removing a portion of the stored food inside, but do not reuse the bag for different foods.
To seal powdered foods, use a filter to prevent food particles from entering the sealer.
To make sure all the air is removed during the sealing process, gently press the storage bag while vacuuming.
To keep the juice from moist foods from entering the sealing system's motor, seal these bags while they are held upright.
Do not overfill storage bags. The sealer must be able to rest flat against the patented sealing valve. Overfilling also increases the chance of food particles entering the sealer's motor.
Wrap foods with sharp edges or protrusions before bagging them. Punctures to your storage bag will result in spoiled, unsafe foods.
Separate individual items such as meat cuts or tortillas with parchment paper before bagging and freezing them. This will make removal later easier.
Leave an inch or two for expansion when bagging unfrozen foods that are intended to be stored in the freezer.
Waring food storage bags are FDA approved for use in cooking, and may be used for microwaving, boiling, or freezing.
Keep the suction base of your vacuum sealing unit clean at all times to prevent foodborne illness. Remove the suction base by rotating it to the unlock position; then wash the base and inner suction nozzle with warm soapy water. Make sure the parts are dry before reassembling the unit.
Whether you go with the household unit or the commercial unit, the Waring Pistol Vacuum Sealing System offers an affordable alternative to traditional channel sealing systems. The handheld portability means this unit can move from room to room or even place to place with you between recharging. The Waring system may be too limiting if you prefer to make your own bags in various sizes. But it is a sure bet if you prefer using pre-made zipper bags and want portability and control.