There are many benefits to using a vacuum sealer to preserve foods. Many people find that this small, but useful kitchen appliance helps them save both time and money. It's important though to note that handling food properly is the key to reaping its many benefits. Vacuum sealing foods can help extend their shelf life while preserving flavors and important nutrients. There are several things to be knowledgeable about before you begin. Here are some important dos and don'ts for using a vacuum sealer.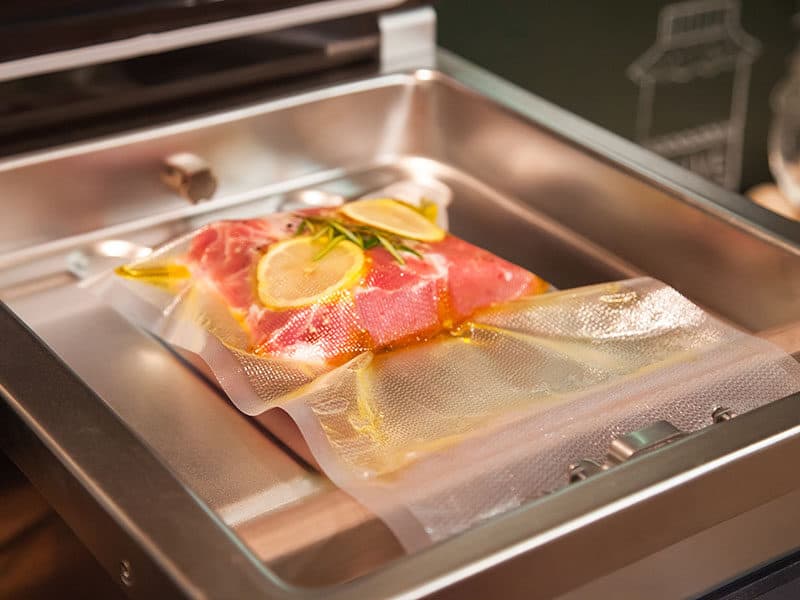 Always Double Check the Seal
Most of the time, the vacuum sealer is going to have a perfect seal, it's designed to apply heat to the plastic bag and seal it right the first time. However, if you are not watching carefully, food or debris can get in the seal and cause it to seal improperly. Always make sure the back is free from any crumbs or food particles to ensure it seals properly as it was designed.
Always Keep the Area Clean
It's very important to keep the entire area used for vacuum packaging foods clean. Make certain to keep knives, cutting boards and any other utensils used clean so that food is not contaminated. Also be sure to wipe off the countertop periodically so that the area remains clean at all times. And remember to always wash your hands before preparing foods for preservation.
Always Label Each Bag
It may seem tedious and you probably think you'll remember what you put in each bag. But after some time has passed and you've frozen a lot of foods, they can all start looking alike. Don't make this mistake. Take just a few minutes and write what you put in the package and the date on the outside of the freezer bag. It is easier if you do this before you fill it with food so you have a flat surface to write on. This way you will be able to tell exactly what you have in the bag and when it was first frozen.
Always Use Utensils to Touch Food
Try to remember not to touch any foods directly with your hands. Try to use a clean spoon, tongs or other utensil for handling food. This can help keep from cross contamination of foods.
Always Eat Foods After Re-heating
It's okay to vacuum seal and freeze low acid foods, just remember that they have to be eaten right after you heat them up. It is not safe to reheat a low acid food and then let it sit out at room temperature. Foods that are higher in acidity can be left out for longer periods of time, but low acid foods must be eaten immediately after heating them up.
Always Thaw Foods out in the Refrigerator
When you are ready to eat the foods you vacuum sealed and froze, remember the proper process for thawing them out. You can use the "defrost" feature on your microwave if you have it, or you can immerse the pack in cold water so they will thaw if you are planning on cooking them very soon. But never thaw foods out at room temperature.
Always Remember Proper Storage Protocol
Dry foods like crackers or nuts can be vacuum packed and stored in a pantry or shelf. Other types of food need to be stored appropriately in the freezer or the refrigerator. For safe long term storage, foods can be kept in the freezer which should be set on 0 degrees (F). Foods that are cooked and just need to be reheated can be kept in the fridge, but usually not for more than 7 days.
Always Observe Safe Handling Procedures
If there is any doubt about a food's safety, it is better to throw it out. Food that is perishable must be in the fridge or the freezer until time to use them. If a food has been left out for more than 2 hours, it is better to throw it out than to take a chance serving it to your family.
Always be careful with Raw Meat
Wash your hands frequently when handling raw meat as bacteria is easily spread. You can package and vacuum seal either raw meat or cooked meat and both are easy to do. If you store raw meat, it will need to be cooked thoroughly before it is consumed. Make sure to cook it at the recommended temperatures. You can usually purchase larger packages of raw meat for an inexpensive price and then divide it up into meal sized portions to cook later. But you can also cook the meat first and then vacuum seal it in bags so that when you are ready for it, it is ready to go.
Always Be Careful to Prevent Cross Contamination of Foods
To be sure and preserve the safe handling of your foods, always be careful to package one type of food at a time. For example, after you package all the soup you just made, clean the area thoroughly before starting to package up all the meat you just bought. If you are packaging up several types of food, save the raw meat for last. It is one of the worst at contaminating surfaces so finish all your other foods before you package your meat. If you are only packaging meat, raw meat in particular, then make sure everything is cleaned completely before and after you finish vacuum sealing the meat.
Conclusion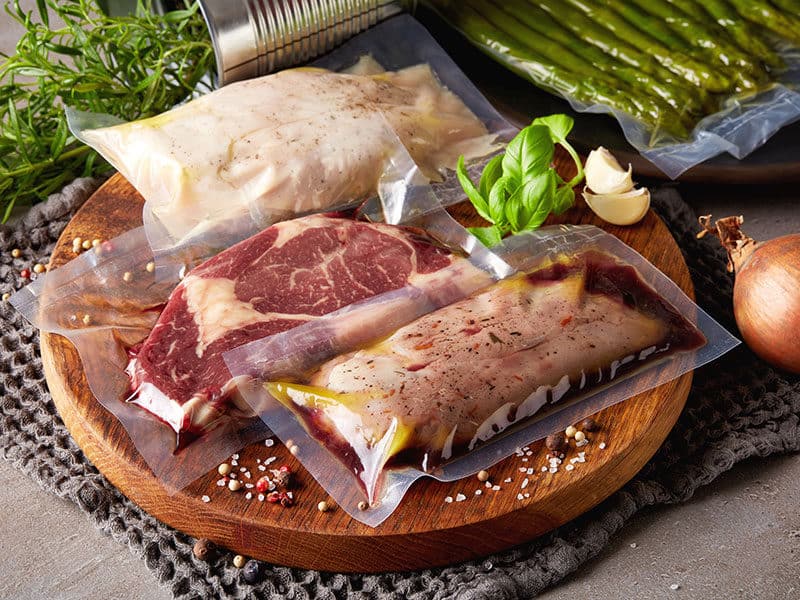 Vacuum sealing foods for freezing or storing can be a great way to save money and time. But it is important to observe a few guidelines that will ensure food is handled properly so it doesn't end up making you sick. All foods are not created equal and it's important to learn how to handle each type of food so you can store food properly and safely for the family to consume. The vacuum sealer is able to do its job well, as long as you know your part as well.