Much of cooking involves chemical reactions. Heat, water transfer, and the reaction of various ingredients combine to create the end result. This is why some parts of a recipe can be modified to suit your tastes while other modifications will end in disaster. Many of the processes for which you use your vacuum sealer also involve chemistry. I've discussed in the past how using your sealer to deprive bacteria of oxygen can preserve foods longer, now I will discuss how vacuum sealing, along with a few other ingredients, can be used to change the flavor and textures of your foods.
Speeding Up the Effects of Salt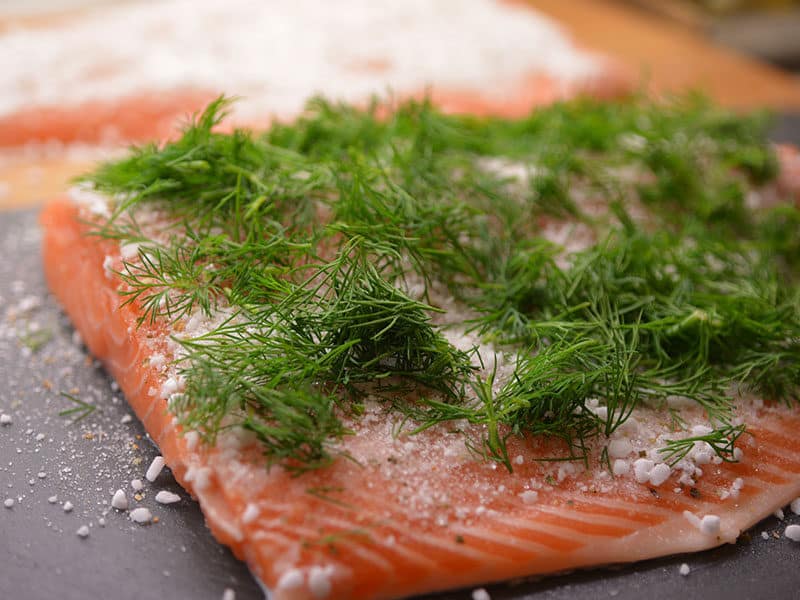 Salt has been used as a natural preservative for centuries. When foods are heavily salted, the moisture is pulled out of the food. This drying process creates a condition that inhibits, or halts the growth of harmful bacteria. This same drying process can also be used as a method of moving flavors and moisture into and out of a food. In addition, the chemical effect of salt on the muscle tissue of meats can have a tenderizing effect.
Adding a Tender Touch
Salt tenderizes meat by denaturing, or breaking down, the protein in the meat. Acids and certain enzymes can also be used for tenderizing. When a meat protein is denatured, the muscle fibers of the meat separate and rejoin in a chemical reaction. Not only does this process improve the tenderness of the meat, but it also decreases the amount of liquid that is forced out of the meat during cooking. Getting your meat tender without going too far is a matter of timing, and may take some experimenting. In general, meats that are tough to begin with can handle more time in salt while tender cuts like chicken or seafood need very little time to tenderize. The two methods of using salt to tenderize meat are dry salting or brining.
When using a dry rub of salt, you will coat each side of your meat with coarse salt. The idea of dry salting is to remove some of the meat's moisture and replace it with the salt which then breaks down the proteins in the muscle tissue. The density of the salt you use and its coarseness will both affect how much salt flavor ends up in your meat. Most cooks recommend using a coarse kosher or sea salt for dry rubs.
Brining is the liquid version of a salt rub. When brining, water and salt are combined and the meat is submerged in this solution. Brining requires a careful balance of salt and liquid to get the best results. The phrase for getting just the right balance of salt and water for your brine is called "equilibrium brining". The ratio of salt to water used must be managed to make sure that not too much salt enters your meat, but the flavor of the salt and its tenderizing effect is still introduced.
My research indicates that brining adds more moisture to your meat that a dry salting. The tradeoff for this extra moisture is that it is mostly water. This will give your meat a juicy mouth feel but not the same level of flavor as meat that hasn't had water added. For this reason, some cooks prefer the dry rub.
Where does your vacuum sealer come into this process? Speed and convenience. When your meat is vacuum sealed with the salt or salt solution the process of flavor and fluid transfer is accelerated. The salt is also physically held to the surface of the meat. Also, when you brine meat using a vacuum sealed bag, it takes up much less room than if stored in a larger container.
After your meat has been in the salt long enough it should be rinsed clean of the excess salt before cooking. Leaving excess salt residue on your meat will result in it being over-seasoned. With your meat in a vacuum bag, this step will be easy. You can open the top to add fresh water for rinsing then use the zipper seal to close the bag and agitate the meat to remove most of the salt. When finished with this cleaning process, empty out the water and repeat the steps again. After you've rinsed your meat go ahead and pat it dry before cooking.
Tips for Great Flavor using salt
Sea salt or coarse kosher salt transfer less salt into the meat, reducing the saltiness of the final product.
Use dry salt sparingly and watch the time you leave the meat sealed. If the meat is left in the sealed bag too long, the meat will begin to cure.
Using your vacuum sealer's marinade feature will alternate between vacuuming out air and allowing it to reenter. The end result is more penetration of the salt solution and more intense flavor. You will want to experiment with the level of intensity you desire.
If your sealer doesn't have an automatic marinade feature, you can achieve similar results by allowing air back into the vacuum bag for a few minutes after it is first removed. Then repeat the vacuum process and seal the bag.
A good sear on both sides of your meat will seal in the moisture of your food, but this requires a hot temperature. If your meat is still moist when it hits the hot pan, the heat expended to evaporate the moisture will steal from the searing process.
If you plan to use the sous vide method to prepare your meat, remove it from the brining bag and rinse it to remove the excess salt before placing it in a new bag for cooking.
Cooking is both science and art. Finding just the right combination of ingredients and time will take your artful efforts and some scientific experiment.
Remember, salt when used correctly adds flavor and tenderness; vacuum sealing intensifies flavors and speeds the infusion of flavors into your foods; and vacuum sealing also allows you to store, process, and preserve your foods with ease and convenience.
So enjoy experimenting with meat brining, I look forward to hearing about your successes!