You most likely purchased your vacuum sealer with the goal of saving both time and money. You can now buy foods in bulk and freeze them for later use. You can also prepare larger meals or save leftovers so that you have something handy for those times you are in a crunch for time. Either way a vacuum sealer can save you time and money in the long run. Because you made this investment it's important to know how to freeze foods properly so you do not end up throwing them away because they are freezer burned or inedible due to improper packaging procedures. Here are a few tips you can use when freezing foods using the vacuum sealer.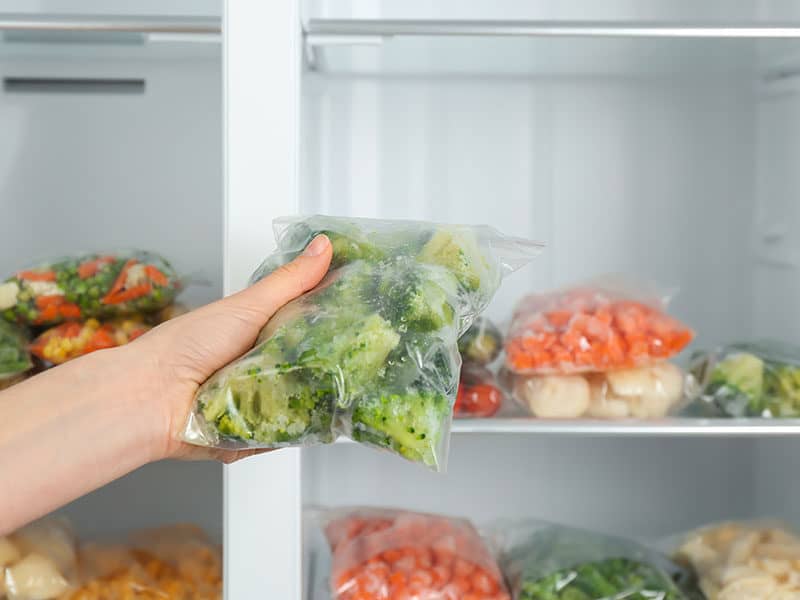 Tip #1 – Do Not Overfill the Bags
It can be tempting to try and get as much food in each bag as possible. When placing the bag on the vacuum sealer, leave about three inches of empty space near the top of the bag. If you want to use the bag again later on, leave even more space. If you leave about four inches at the top of the bag you should be able to reuse the bag. This saves some money since you'll have to buy bags and because all of the air is removed, it will not compromise the quality of the food.
Tip #2 – Always Label your Packages
This may seem trivial, and you may think you'll be able to remember what is in each package; but you will forget. At first, it is easy to remember what's in each package but after you've collected quite a few foods it's very likely to forget. Make sure you label each and every bag, and it's a good idea to write the date you sealed it on the bag as well. This is very helpful later on and it keeps you from opening up pasta sauce when you were hoping for chili.
Tip #3 – Blanch Vegetables Prior to Freezing
Vegetables need to be blanched before they are sealed and frozen. Blanching is important because it will remove bacteria and dirt. This process also helps preserve the color, texture and flavor of the food. Just do not over blanch them as this can remove color as well as vitamins.
Tip #4 – Precook Soups and Casseroles
Soups, sauces and casseroles reheat very well. They are easier to store if you make sure they are cooked before vacuum sealing them. After they have cooked thoroughly and cooled off you can seal them by portions with the vacuum sealer. Later, pull them out of the freezer and warm them up for a quick, hot meal.
Tip #5 – Refrigerate Sealed Bags Before Freezing
As a general rule, once you have sealed your food in a vacuum sealed bag, it is suggested to let the sealed bags sit in the fridge overnight before placing them in the freezer. You can just toss them in the freezer, but putting it in the fridge for a few hours helps ensure the food is an even temperature before freezing.
Tip #6 – Pre-Freeze Fresh Foods Before Sealing
In order to keep your fresh fruit and vegetables in good shape throughout the sealing process, spread them out and pre-freeze before you vacuum seal them. You can use a cookie sheet or other flat object to spread them out and then put them in the freezer. Once they are frozen you can put them in the bag and use the vacuum sealer to remove the air.
Tip #7 – Pre-Freeze Saucy Foods
If you like to cook up large portions of sauces and soups, it's easier to pre-freeze them in other containers before vacuum sealing them. Just place the liquids in bowls with lids and leave in the freezer long enough to freeze solid through and through. You can then pop them out of the container and put them into the bag to be vacuum sealed.
Tip #8 – Buy the Right Bags
You may think you can save money by purchasing cheaper bags that are not designed specifically for the vacuum sealer. But you really need to purchase the bags that are especially manufactured to hold up to the heat sealer. These bags are higher quality and will ensure air and moisture stay out of the bag by making a tight seal.
Tip #9 – Divide Food into Useable Portions
One of the reasons you are using the vacuum sealer is to save money on your foods. One way to accomplish this is to purchase foods in bulk and then seal them for later use. It can be tempting to just seal up a huge chunk of meat all at one time. But to really take advantage of the time and money saving features it's better to break it into usable portions before sealing and freezing. Just portion foods out according to what you are going to use for a meal.
Tip # 10 – Reusing Freezer Bags
It is possible to reuse a bag that has already been sealed and frozen one time. You have to be sure to wash it out thoroughly and then let it dry before placing another food choice in it to reseal and relabel it.  One caution though is that it is not safe to reuse a bag if you used it to store raw meat in. You may want to store raw meat in bags that have already been used a time or two. This is a way to save on bags and keep your foods safe at the same time.
Conclusion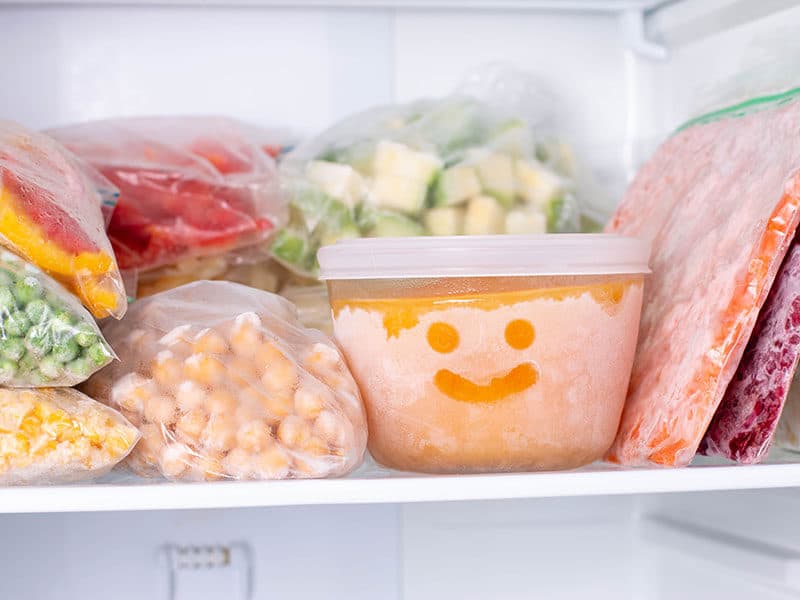 If you observe these 10 tips, you will be able to safely freeze foods for future use. If done correctly, your vacuum sealer can save you lots of money as well as lots of time in the long run. Be sure to follow the rules for safe food handling in the kitchen to ensure you are not packaging up foods that are contaminated. Enjoy your vacuum sealer and the convenience it affords you.