In the case you are trying out a new recipe, and you suddenly notice that you do not have any cumin at hand, you can stay calm and use one of these great cumin substitutes. In this article, you can find out the best alternatives for various purposes, depending on what dish you are cooking.
Learn everything you need to know about cumin, how to correctly use it in the kitchen and why it is so popular in many parts of the world. At the same time, I explain to you why other ingredients or spices a great alternative can be, and make your meals become equally delicious.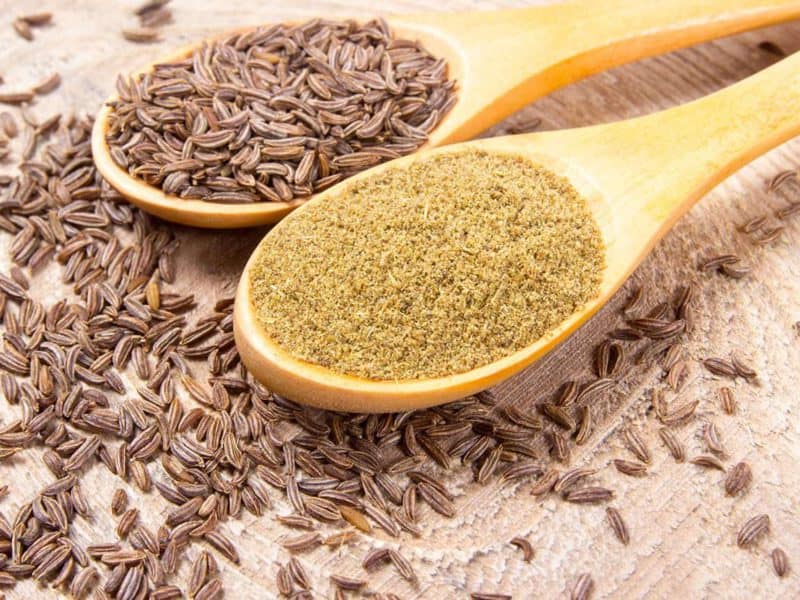 The Basics About Cumin
Cumin is a spice made from the dried seeds of the Cuminum Cyminum plant. Most likely, this name will not tell you anything, but I guess you have heard parsley already, and this plant is part of the parsley family.
In both Latin America, but also the Middle East and India, cumin is an essential spice for a large variety of dishes and is a standard ingredient that people have in their kitchen at home.
While being mostly used in the form of a powder, the plain, unprocessed seeds are also available, and some people prefer grinding by themselves. One reason that makes cumin rather exotic and also more expensive is the fact that the seeds have to be harvested by hand.
While you may have never seen cumin, or you have not been aware of it, I guess you have already used it in the past, as it is often found in other spice mixes such as chili powder, garam masala, or curry powder.
The Nutrition Value Of Cumin
One hundred grams of cumin contains the following nutrition values and minerals.
Calories 375
Total Fat 22 g
Thereof Saturated fat 1,5 g
Thereof Polyunsaturated fat 3,3 g
Monounsaturated fat 14 g
Cholesterol 0 mg
Sodium 168 mg
Potassium 1 788 mg
Total Carbohydrate 44 g
Thereof Dietary fiber 11 g
Thereof Sugar 2,3 g
Protein 18 g
Vitamins related to the daily recommended value
| | | | |
| --- | --- | --- | --- |
| Vitamin A | 25% | Vitamin C | 12% |
| Calcium | 93% | Iron | 368% |
| Vitamin D | 0% | Vitamin B-6 | 20% |
| Cobalamin | 0% | Magnesium | 91% |
As you can see, cumin is a very great source of iron, and you should add it to your spice rack if you lack this mineral. In addition, it is a great source of magnesium and calcium. Do, however, mind that the values here are provided in 100-gram servings to make them comparable. When you add it as a spice, you most likely use just one or two grams.
Cumin And Its Health Benefits
Cumin is a very ancient plant, and its usage is documented for a long time back in history. For example, it is mentioned in the Old Testament of the Bible and has had a function as a spice and as a medication in earlier times.
In India, it is common to chew a couple of cumin seats after a meal to support digestion, and many restaurants, therefore, serve them to customers without request. Apart from that, cumin provides a rich amount of iron and is, therefore, a great item for everyone who lacks this nutrient.
Furthermore, as it also contains antioxidants, the regular consumption of cumin can prevent or lower the risk of suffering from major diseases. Finally, it is also said that cumin can support you in losing weight and keeping the cholesterol level in balance.
Knowing all those great benefits, you should consider if you really want to replace cumin in your recipe. However, some of the alternatives also offer great health benefits, which you can find out below.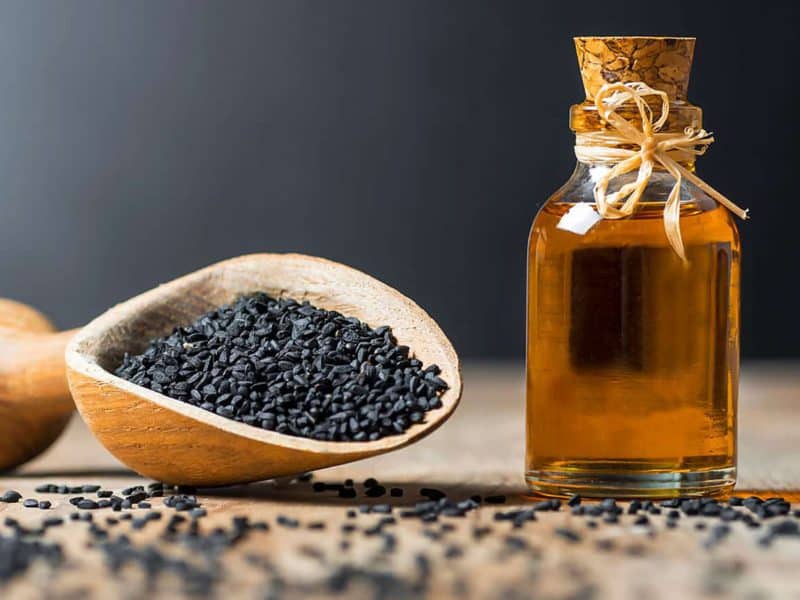 The 8 Best Substitutes for Cumin
Here are your best options to replace cumin in a meal. Check them and then assess which one will be the best for you, according to your taste, diet preferences, and availability to get them.
Option 1: Ground Coriander
As both cumin and coriander belong to the same parsley family, it is not really a surprise that you can use this plant to ditch another variant. Important here is to take the dried coriander seeds and not the stem or even the fresh leaves.
The seeds have a similar taste, and you will notice a note of lemon and spiciness. However, comparing the two, coriander is milder than cumin in that sense, which means that you may need to use a couple of seeds more in your dish.
On the other hand, you may also mix ground coriander with something hotter such as chili powder, to get to the same strong level that cumin offers.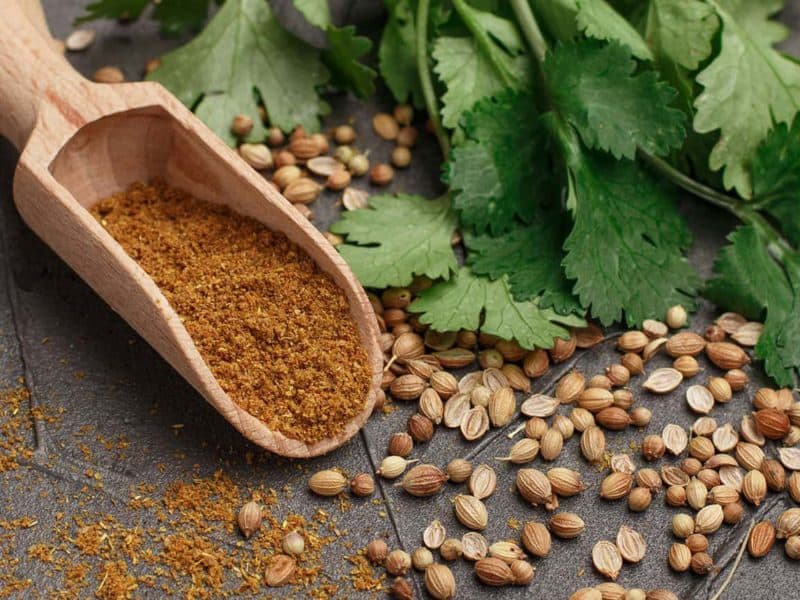 Option 2: Caraway Seeds
I am not leaving the parsley family yet and present to you another member, called caraway seeds. If you have cumin seeds and caraway seeds lying next to each other on the table, you will most likely find it difficult to distinguish the two.
This means that caraway seeds are perfect if you plan to use cumin seeds out for optical reasons, such as for garnishing (although that would make it a rather expensive decoration).
Despite being slightly milder, you can substitute cumin in equal amounts. In Germany and central Europe, caraway is actually very popular and much easier to get than cumin, so you can also save some money by replacing.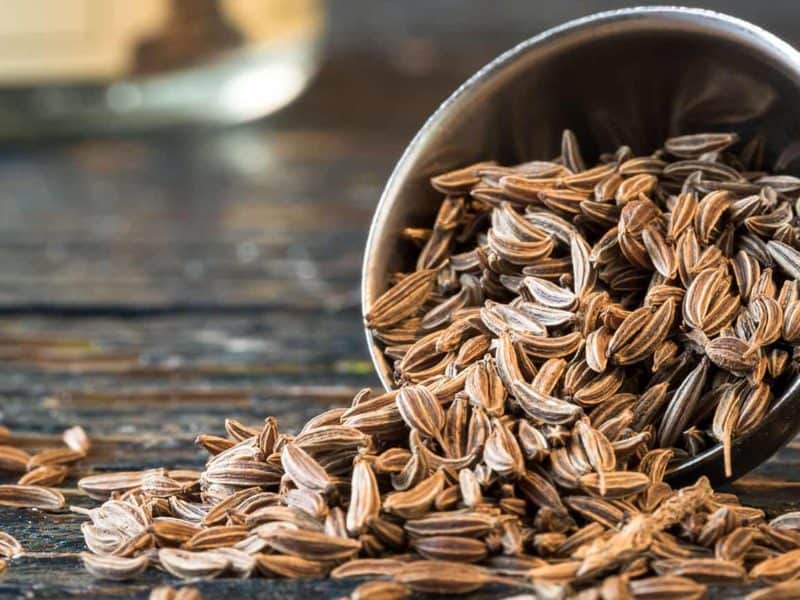 Option 3: Chili Powder
If you are looking to replace cumin with something you already have at home so that you do not need to buy any extra for this time, chili powder can be great. If you like spicy or hot meals, I bet you will have some at home already, so why not using them.
However, check the ingredients list on the packaging first, as many mixtures contain some additional flavors such as paprika, onion, or garlic, and this can affect your cooking result, of course.
As a rule of thumb, chili powder works well for dishes such as baked beans, where there is a higher level of spiciness and fewer individual flavors. It may not be a good option for Indian dishes, such as curries or chicken stew, as the mixture contains a couple of flavors that do not belong to those dishes.
For a good result, start by replacing cumin with only half the amount of chili powder. Taste and add more if you need, but I doubt you have to.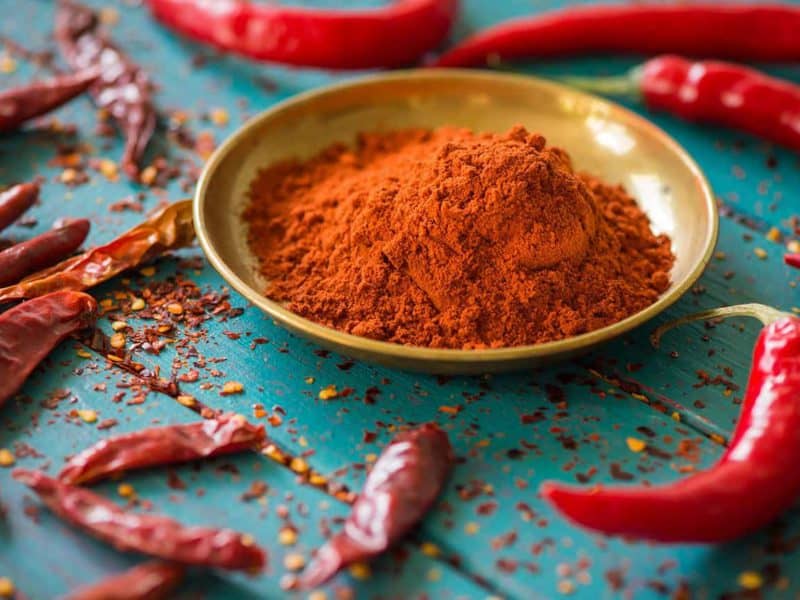 Option 4: Taco Spice Mix
As mentioned earlier, cumin is not only popular in South Asia and the Middle East but also in Latin America, which means that some taco spice mixes can become handy as well.
Their great advantage is that they are easy to get and are comparatively cheap, and if you are cooking Mexican dishes from time to time, there is a high chance you have at least one bag in your kitchen cabinet.
Those usually contain a lot of different spices and ingredients assembled together with little amounts of each, creating a well-balanced seasoning. Depending on what you are cooking, it can be a working alternative.
When you use it, read the ingredients list and then, of course, make sure you do not have spices used in double amounts. For example, most taco mixes already contain salt and pepper, so there is no need to add that later on again.
To avoid spicing too much, I recommend starting with small amounts and then taste whether it will go in the right direction.
Option 5: Curry Powder
When cooking Indian dishes, curry certainly is a must-have. While most of the recipes also recommend adding some cumin, you can simply offset that with the curry powder mixture, which usually contains a couple of familiar spices and frequently used to create Indian dishes.
Hence, curry powder can be great if you do not want to buy all these different spices separately. A good curry powder should also include ground ginger, cardamom, turmeric, coriander, fenugreek, and some cinnamon.
This mix of fine selected, exotic spices can turn every plain tasting dish into a delicious meal where everyone will ask for a refill of the plate. As with the taco mix, spice carefully and taste in between to achieve a sufficient level.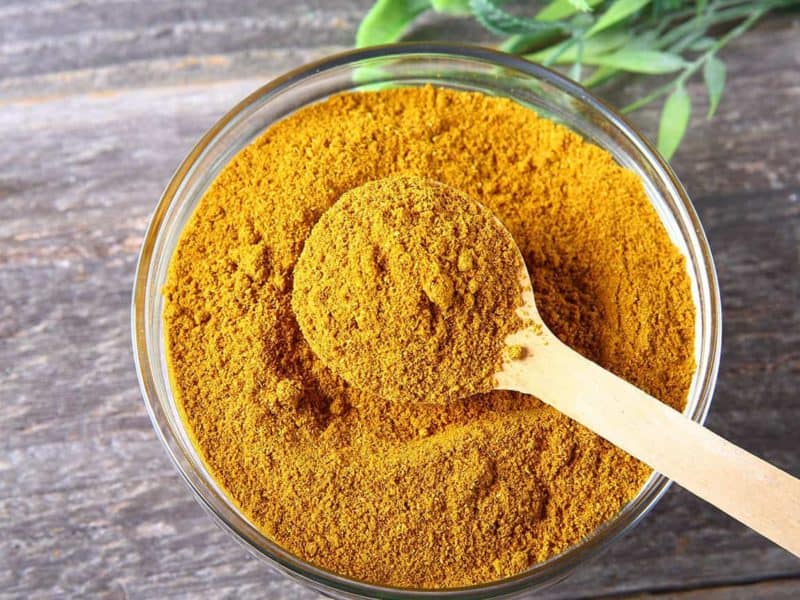 Option 6: Garam Masala
Another option from the Indian spice range is the famous garam masala mixture. It is a well-selected blend of local spices and contains, among others, also cumin.
Hence, it serves perfectly as an alternative, especially for dishes where you would add cumin in addition to other spices that you then more or less cover all with this mixture. Most of the time, the garam masala powder is added rather than at the end of the cooking process.
This is done so that the food will obtain a warmer touch with a flavor of citrus, avoiding that the aroma will evaporate again during cooking. Hence, wait with the spicing just before serving.
I recommend here as well, starting with approximately half of the amount the recipe suggests for cumin due to the rich mix in flavors. You can always add more if you need it, but it is rather difficult to save your dish if you gave too much.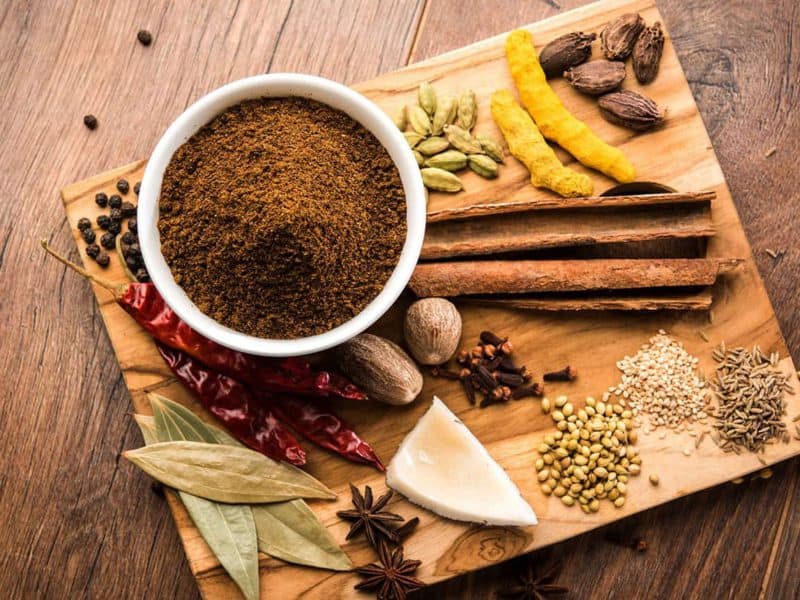 Option 7: Paprika Powder
For everyone who is seeking to replace cumin because it is too spicy, hot, or strong, the paprika powder can be a great option. It is much milder than cumin or the previously mentioned alternatives, which means you will reach a different level of taste.
However, the paprika powder adds a subtle level of sweetness and bitterness at the same time and can work very well as a spice for everyone who prefers mild tastes.
Please note that the powder will most likely add some red or rose color to your dish in contrast to the yellow, golden touch you would get from cumin. This cannot really be offset, so you cannot really hide it if you use paprika.
Despite being mild, add still only half the amount of cumin into your meal first, and then take the time to taste. If you need something more, consider adding pepper, chili powder, or cayenne to get some more heat into the taste.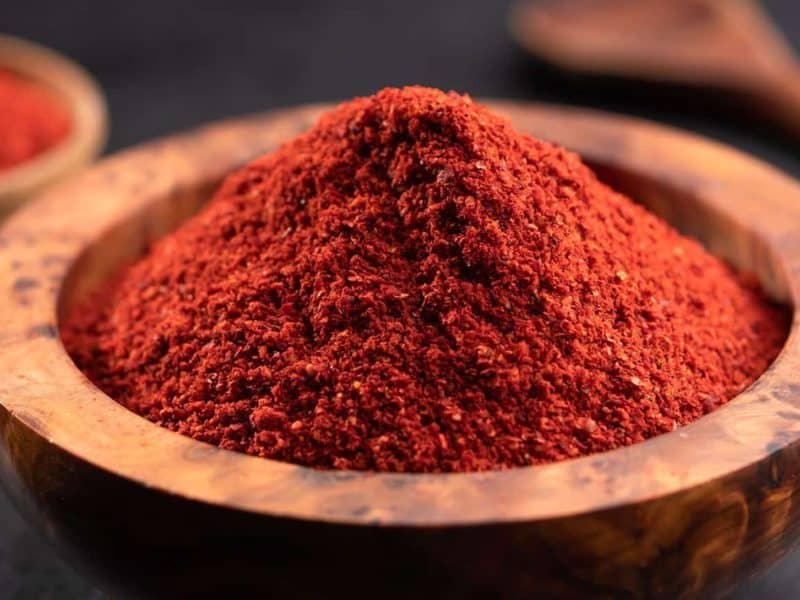 Option 8: Anise Seeds
Star anise is also very rich in nutrients, similar to cumin, and both share very comparable health benefits, which makes it a good replacement if you are keen on the nutritious value.
However, anise has a different taste than cumin, so be prepared to obtain an outcome deviating from your recipe. However, especially if shortly roasted, it provides a smoky, oriental taste and is a highly appreciated ingredient for soups in Asia.
It is a perfect addition to ingredients with a rather plain taste, such as chicken meat or green vegetables. I recommend using it if you are cooking dishes from the Eastern regions, such as Asia or the Middle East, while it is not that suitable for Latin food with less exotic taste variants but higher spiciness.
Substitute with a half amount maximum and taste in between to see if you like the development of your dish.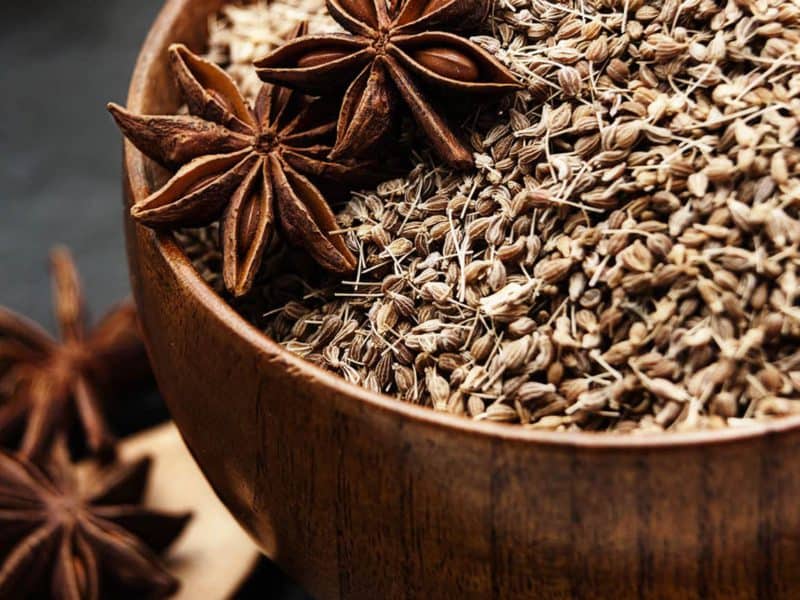 Option 9: Chipotle Powder
The chipotle powder consists primarily of dried jalapenos without much further seasoning. Therefore, it can also work as a cumin substitute, especially if you like it hot and spicy. It works well for both Latin and Indian meals.
However, you have to be careful to hit the right dose. As dried jalapenos can still be very hot and spicy, you should start with a little only and then slowly and thoughtfully work your way further.
Option 10: Fennel Seeds
The last resort I can offer you are fennel seeds. As the fennel plant is another member of the parsley family, taste and nutrition values are again quite similar to cumin. However, fennel actually brings in some flavors, reminding you of anis and licorice, which is something you have to play with while cooking.
In addition, you may also miss the little smoky touch that cumin has to offer, so consider adding some paprika in the end. Always start at a low level, though, and take a moment to smell and taste your creation before adding too much.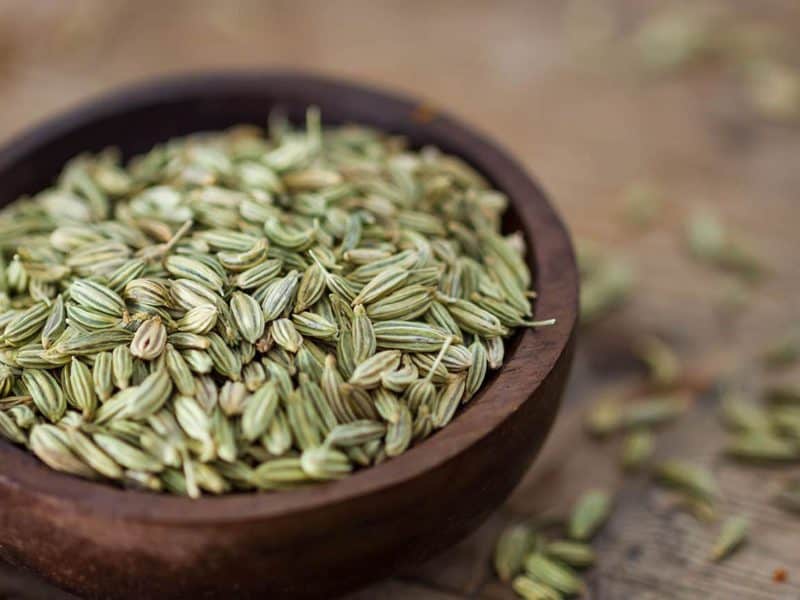 Whole Seeds Vs. Ground Powder
Many of the discussed spices come in different forms, and you can often choose to get the whole seeds or the grounded version which comes as a powder. Both variants offer their own benefits, so read here the differences and which version suits your purpose best.
Whole seeds are often roasted, as this causes a more intense and smokier aroma to the food. It works very well when used at the beginning of the cooking processes, where the seeds are roasted first before all other ingredients are added so that they can release the flavor and then transfer to the meat, oil, or vegetables, like frying onions before grilling meat.
On the contrary, the powder is used to add sauces or soups, as it is the easiest way to melt within the whole dish. The powder has the advantage that it does not need to be added in the beginning and can instead be added anytime. In fact, many actually spice at the end of the cooking process.
To summarize, a more intensive aroma is obtained with roasting the seeds, but many just take the powder as it is cheaper and saves the time of the initial roasting process, making it more convenient. Hence, you can choose between the top level of taste, or a great taste and more convenient cooking.
Storing Spices
Seeds can be stored in a dry, airtight container for a couple of weeks. Make sure they are neither exposed to warm temperatures nor to sunlight. If you wish to store them longer, you can also place them in the freezer.
Powder and spice mixture, which often come in a jar, can be stored for about half a year once opened. The climate in your kitchen must be dry. Many people often store spices above the stove, but this is not a good idea as all the steam from cooking is passing by there, making it very humid.
Hence, store them somewhere in a cabinet that is not exposed to cooking steam and protected from direct sunlight. If the powder does not come in a jar, for example, in plastic bags, consider filling it into a cookie jar that you can lock airtight for keeping the powder retaining the flavors and staying dry.
Expectation Vs. Reality
With the ten options I have provided you, you have a very reliable range of products. As described, some work better for one type of dish while others are great for additional purposes.
Cooking can also be considered art, and I recommend exploring those alternatives and seeing how it goes. If you always add spices in low amounts and taste in between, you cannot do anything wrong.
I am curious to hear from you how it went, so please drop other readers and me a comment below, sharing your experience. Good Luck!