Learn more: Something Wrong? Troubleshooting Tips to Fix Your Vacuum Sealer
The introduction of vacuum sealers for general sales has revolutionized the home storage options. Now when you want to be able to save food there are better options then zipper bags, or storage containers.
Using a vacuum sealer adds to the life of the food you are storing. Another bonus is how much space that can be saved by using vacuum sealed bags. Another perk of vacuum sealing is the fact that a vacuum sealed bag is much stronger and less likely to leak then a normal zipper back.
There is also the guarantee that all the air is removed from the bag which is one of the main factors of lengthening shelf life. With so many features and options available depending on they machine you choose you want to choose the right machine for your vacuum sealing needs.
Where To Start
When you choose to purchase a vacuum sealer there are certain things you must consider to make your search faster and more efficient. If you go to a store or online shop looking randomly for a vacuum sealer you could end up making a quick decision and have a product that does not suit your needs.
So before you go looking for a vacuum sealer you need to consider a number of things so that you have the sealer that is best for you. We have compiled a list of questions you need to ask yourself prior to looking for your vacuum sealer.
Amount Of Use That You Have Intended
Type Of Items You Are Planning On Storing
Type Of Bagging Options You Desire
Whether You Want To Be Able To Interchange Bags
Bags Or Heat-Sealed Bags
Size Of Machine Compared To Need Of Machine
Flexibility Of Storage And Portable For Travel
Initial Cost Of Vacuum Sealing Machine
Cost Of Bags Especially If Machine Requires Specialize Bags
Accessories That You Require For Your Storage Desires
After you come up with the answers for these questions you can begin an informed search for the vacuum sealer you want and that will fit all of your needs. This article has been assembled with a list of options to consider when you look for a vacuum sealer. We have also assembled a list of useful terms that can explain different features and accessories that some people may not have originally be aware of.
The Intention
Your main concern when choosing a vacuum sealer is the use that you want to get out of it. Will you be storing hardy foods such as meat and firm vegetables? If you plan on sealing items that are delicate and can be easily crushed if not properly done, then you need a sealer designed to prevent them to be smashed. They types of items you plan on sealing will directly affect the type of sealer that you will want to purchase.
With the variety of storage options you can either get a sealer that can use every storage option or get a vacuum sealer specifically designed to work with a certain type of storage option. There are sealers that can be used for sealing jars, or attached to specialized vacuum hoses and used with  a variety of different storage products.
There are also sealers that only work with heat-seal rolls or specially designed bags. If you are not sure which type of sealer you want this guide can help you narrow down the right vacuum sealer for your storage needs.
Terms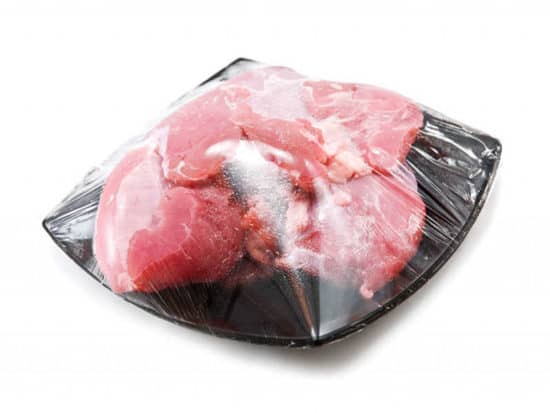 Vacuum Sealing
Vacuum sealing involves a machine that sucks the air out of a space causing a vacuum. Then after the air is effectively removed it is then sealed either with a stopper or heat seal to keep the air out of the container or bag.
Bags
These are bags that can either be sealed by placing one end inside of the sealer along the seal strip. There are also bags that are closed and then sealed through a vacuum port.
Sealing Strip
A sealing strip is the part of the traditional heat sealing machine that warms up to heat seal bags.
Heat-Seal Rolls
This is a large roll of plastic that is already sealed on the sides and typically are fed through the sealer and sealed on each end.
Vacuum Ports
These are areas on specific bags and containers that have holes where the vacuum hose from a vacuum sealer is attached to remove the air inside of the containers or bags.
Vacuum Hoses
Some machines have a vacuum port where these hoses can be attached to seal specific bags and storage containers via- vacuum ports. These are used with canisters, bottle stoppers, and certain vacuum bags.
Canisters
These are storage containers that are specifically designed for being used with vacuum sealing machines. They feature vacuum ports that allow air to be removed with a vacuum hose. These canisters can be used like canning jars or normal storage containers.
Adapters
These are made so that different storage containers or bags can be used with different machines. They are used to help connect hoses to the vacuum ports on canisters, bottle stoppers, and bags with vacuum ports.
Marinators
These are specialized storage containers used for marinating food. They can be sealed and stored allowing the food to absorb more of the flavor. There is also no waste of bags for just using them over-night or for a few days to marinate. They are much more stable then zipper bags that can end up leaking.
Jar Sealers
Specialized accessories that can be used to help with home canning. They attach to certain vacuum sealers so that you can seal jars without having all that extra canning equipment.
Bottle Stoppers
Bottle stoppers can be purchased for use with vacuum hoses. Bottle stoppers can be used for self bottling of wine or liquors.
Replacement Parts
Specific brands of vacuum sealers have replacement parts that are available. Each machine has specific parts available for replacement. Depending on the brand of vacuum sealer will define the type of replacement parts available.
Amount of Usage
Some users are the ones who only use the vacuum sealer for the occasional sealing needs. Hunters who want to seal their meat after getting their animal. There are the users that like to seal and store their wares from their gardens. Then there are the more avid users that constantly use their sealer year round for a variety of projects.
Each machine has a specific design that is important to consider when you want to get a certain amount of use out of your vacuum sealer. Cheaper and lower quality vacuum sealers are not a good match for a person who wants to use their sealer regularly. When you only want to use a sealer a few times a year then purchasing a heavy duty vacuum sealer may be a bit ridiculous.
Clean Up
Clean up is a vital part of any type of item that is involved in food prep. That is an important factor to consider when finding a vacuum sealer for yourself. You must consider all of the variables such as ease of cleaning in comparison to amount of use.
Someone who only uses their vacuum sealer a few times a year will not be as inconvenienced about difficult cleaning procedures as someone who will be using their sealers on a very regular basis. Some vacuum sealers will need a through cleaning after use where as some can simply be wiped down with anti-bacterial sprays or wipes.
There also may be some sealers that are made of certain materials that will require delicate cleaning compounds to avoid damage to some parts. Hoses and other accessories will also need attention when it comes to certain cleaning routines. This is something that must be considered when buying your vacuum sealer because you need a cleaning routine that will work with your time table after your vacuum sealing projects.
Storing and Maneuverability
Space is a valuable thing in many homes. When it comes to more appliances taking up more counter space this is a very hot debate in many households. People who want to purchase a vacuum sealer want to ensure that this product will fit easily on their counter while still have room for working around it while in use.
Then many people desire that it will be easy to put away when not in use. No one wants a bulky object taking up space on their counter and in the way.
If need be that you want to transport your vacuum sealer for road use, other sealers are available. Hunters will find these vacuum sealers extremely useful when they want to package meat for easy transfer back to their home.
Cost
Costs can range greatly depending on the accessories or features added. The more advanced accessories and features will include a larger cost. However, with some of the cost there is the improved durability of the machine. There is also a difference in price depending on the size of the vacuum sealer.
Industrial vacuum sealers will also cost more then a household sealer. The size to power ratio will also affect the price of the vacuum sealer. If the sealer is designed to be small and portable while still having a good amount of power this may increase the over all cost.
Types of Sealers
The variations of vacuum sealers are somewhat vast depending on the brand of the vacuum sealer in question. However, specific style types are still standard. When you are choosing a specific type of sealer you want one that will be versatile, useful, and beneficial to your sealing needs. That is why knowing which style will suit your needs is imperative.
Hand held Vacuum Sealers
A vacuum sealer that can be held in your hand can be quite useful when you want something that is small, maneuverable, and adaptable. Hand held sealers can be used in any setting including one where electricity is not available. However, they are limited to only being able to work with bags or containers that have vacuum ports available.
Counter
Top Vacuum Sealers- These sealers are more common within the household. Mainly because they offer the perfect amount of versatility, power, and options. They can come in a variety of sizes and shapes perfect for specific space or storage needs. They also come with different options depending on the users needs and wants.
Outdoor Vacuum Sealers
Vacuum sealers designed for outdoor use are perfect for the hunter that is on the move. These vacuum sealers offer the ability to seal inside of a variety of bags. They are better suited for hunters needs because of ease of transporting and ability to store any game for travel.
Standing Vacuum Sealers
There are vacuum sealers that come with stands, This would be a great addition for people who use sealers a lot in canning vegetables, fruits, and harvesting their own meat. It is a nice addition because it allows the user to maintain all of their counter space while still using the machine.
Accessories and Features
Each brand and style of vacuum sealer comes in a variety of powers and added options. There are different sealing options available on different machines. As well as different bagging options.
Some vacuum sealing machines have specific settings to adjust how items are sealed, Some have vacuum hose accessories to achieve a wider amount of vacuum options
Bags
Different vacuum sealer machines offer different bagging options. There are machines that have on board storage. Vacuum bags also come in freezer safe, refrigerator safe, or combination. They are some machines that self cutting options on them for the bags.
There are bags that are designed to reusable as well as dishwasher safe. Some bags come with zippers and a vacuum port for versatility. Not only are there normal bags but there are also bags that stand up and that can be used for placing in boiling water to cook inside the bags.
Of course there are also storage bags that are specialized with vacuum ports for use with large objects and bags to large to put under the normal sealer part.
One main thing to consider when choosing a sealer is the bags. Some vacuum sealers are only designed to work with their specific brand of bags. However, others can use any bag available on the market.
Vacuum Canisters
Vacuum canisters are specifically designed storage containers that can be used with specific vacuum sealers for different storage options. These containers can only be used with vacuum sealing machines with the specially designed vacuum port option. Vacuum sealers also have a specialized canister that is made specifically for use when marinating.
Heat-Seal Rolled Pouches
While some sealers are compatible with bags there are others that require specialized heat sealed rolls. This is a roll of storage bags that have both sides sealed and are fitted into the machine and the ends are sealed as it comes through the machine.
These rolls can also be used by cutting off the amount of bag you need sealing one end adding your items then sealing the other end. This is a useful feature for people who will be sealing a variety of items of different sizes, You can have shorter bags or longer ones depending on your needs.
Motor Speeds
The motor speed affects the amount of output the machine is capable of. Some vacuum machines offer different settings to adjust the amount of suction. Motor speed is also important when you plan on doing a lot of sealing projects to assist in quickly accomplishing each task. This is important if you are intending on sealing delicate items inside of the vacuum bags.
Settings
Different vacuum sealers have different ways to be used. Some machines will come with easy to use settings and just require the click of an one button and will manage the sealing on their own.
Other sealers require a more hand's on approach where you want to manually stop the machine after the package has reached the proper seal.
Some also feature different ways to set them depending on the items your are planning on sealing. You can make adjustments if you are sealing something is more delicate so that it will not be damaged by sealing.
Extras
There are additional features available to different user's needs. Some sealers are capable of sealing jars and those require a different attachment to be able to work properly. Hoses are also needed to for certain machines to be able to vacuum seal inside of specific bags and containers with vacuum ports. With different hoses, machines, and storage options there may be a need for adapters to be able to switch between them.
Replacement Parts
Certain vacuum sealers have the convenience of replacement parts. This allows users to be able to purchase specific pieces to repair their vacuum sealers at home. When a sealer has been used a lot certain parts can wear out. Most people do not want to have to purchase a brand new vacuum sealer when replacement parts are easier and cheaper.
Warranty
Many brands offer warranty options to assist with any problems that arise with the vacuum sealers. These warranty can include a variety of things such as repairs, replacements, and customer support for certain problems. With such a variety of brands and machines, each product must be examined for individual warranty options.
Foods That Can Be Sealed
Vacuum sealers are fantastic for storing many items. However, certain foods are hard to properly seal and store in bags. Storing salads, chips, or other items that can easily crush or become soggy are not a good match for vacuum bags. Also the final storage place is something that must be thoroughly considered when sealing food. Items that you intend to freeze must be stored inside the correct type of bags.
While refrigerated items and things that can be stored at room temperature can be packaged in regular bags or containers. You should also be careful of certain items when sealing such as liquids and spices. These items can be vacuumed into certain parts of your vacuum sealer and cause issues with your sealer functions. These problems can usually be fixed with simple cleaning which is an important feature.
Conclusion
When you are in the market for a vacuum sealer it is not always as easy as walking into your local department store and grabbing a machine off the shelf. This is an option but you can not guarantee that when you get home you will be happy with your purchase.
There are so many options and requirements when choosing a vacuum sealer that you want to properly research all of your options and ensure that you purchase a machine that will work for your needs and wants. You want a machine that will be able to properly seal your food and keep it fresh without being a hassle.
Over all you also have to combine all of the information and sometimes decide on certain compromises when choosing a vacuum sealer. You may have to give up some space requirements when you want certain features. If you can not make any compromises with your available spaces there may be certain qualities that you will have to forgo when buying a vacuum sealer. If you have to have a portable sealer you may have to go without certain features that are only available with vacuum sealers that are non-portable.
These  are all things that you must personally evaluate and consider before you can find and purchase a vacuum sealer for your sealing needs. However, you decide on your vacuum sealer you will now be well informed of different features, accessories, and styles so that your decision is educated and knowledgeable.