Food can be preserved in a variety of ways, but some ways are better than others. Many are finding that vacuum sealing systems like the Food Saver 4840 are the perfect solution for helping them store food smartly. Conventional methods like plastic bags or plastic lidded containers just don't cut it. Food doesn't stay fresh in the freezer and far too often it becomes freezer burned and inedible due to air that was allowed into the container. Vacuum sealing units make sure there is no air in with the food so that food stays fresh longer and retains its flavor in the process.
Basic Features of the Food Saver 4840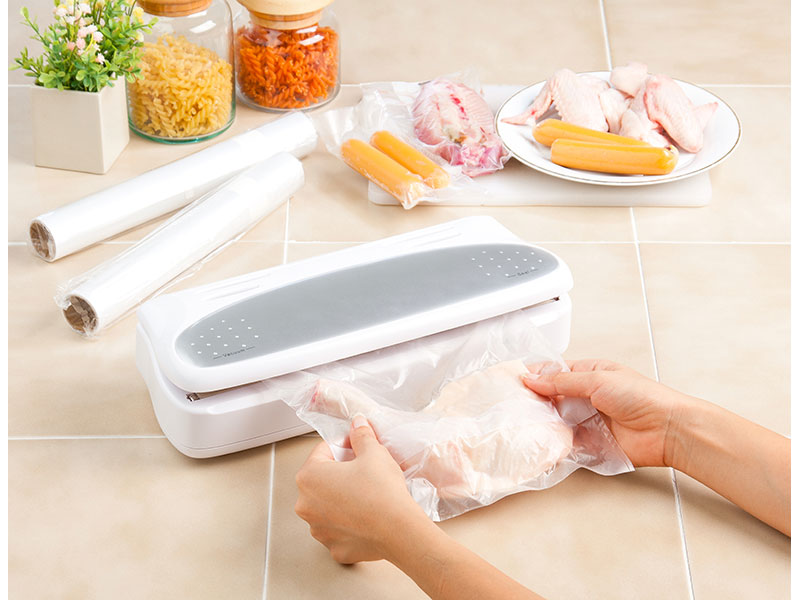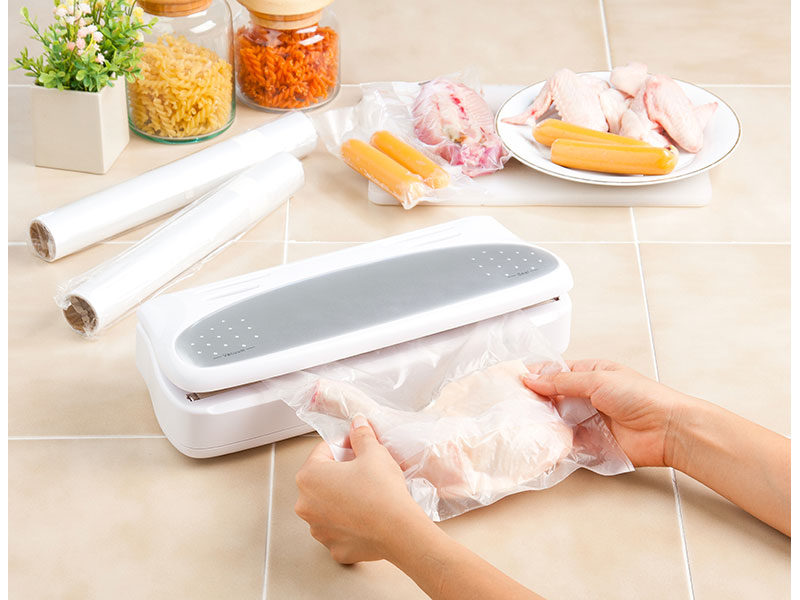 Each unit has its own special features. Here are the main features you can enjoy with this particular model:
Special 2-in-1 sealing function
Totally automatic operation
Rapid marinate mode
Extra wide seal strip
Convenient indicator lights
Drip tray that is removable for cleaning
Automatically senses dry vs moist foods
Automatic operation and bag sensor
Retractable hand-held attachment
These are the top features of the Food Saver 4840.
What Does the Starter Kit Include?
The 4840 comes with an owner's manual and a nice starter kit. This kit is designed to provide users with what they need to get started right away. The starter kit includes these items:
One 10 inch by 11 foot roll
3 one quart sealer bags
2 gallon sized sealer bags
3 one quart zipper bags
Benefits Associated With Using The Food Saver 4840
There are tons of advantages for those who choose to use the 4840 to vacuum seal foods for storage. Some of the primary benefits include:
Save Money by storing foods safely and efficiently so less foods are wasted. You can also save money by purchasing larger amounts of foods in bulk at cheaper prices and then portion and package them for safe keeping.
Save Time by cooking meals ahead of time and prepackaging them for later use. Entire meals can be precooked and then packaged into proper portions and frozen. When you are ready to use them for a meal, the sealed bags can be dropped into simmering water to reheat. Or they may be reheated in the microwave to save time.
Marinating Quickly is possible with the 4840. Instead of having to take hours to marinate your favorite foods, the FoodSaver feature can marinate them in a matter of minutes rather than taking all day. This accessory helps create flavorful foods and seal them in to enjoy later.
Better Organization of pantries and freezers. Storing foods in air tight bags will save a lot of space in the freezer or in the cabinet or pantry. They are flatter and take up a lot less space which makes it easier to get more in your designated storage areas as well as get it more organized.
How Do You Use the Food Saver Vacuum Sealing Device
Using the Food Saver is super easy and convenient. Simply place the food to be stored in the appropriately sized bag and situate the bag on the large heat strip. The unit will sense the bag and automatically start vacuuming the air out of the bag. The sealer will heat up and seal the bag off and as soon as the seal stops, you know it is completed the process.
You can also use the handheld sealer to seal bags with zippers. The retractable sealer is placed on top of the zipper. Push the accessory button to begin the vacuuming process. The sealing will cease as soon as the process is complete.
Pros and Cons of the Food Saver 4840
When you are shopping for something as useful as the vacuum sealer you want to make sure you get the one which is best able to fit your specific food storage needs. In order to make a well informed decision on your investment, it's good to know as much about a product as possible. Knowing the pros as well as the cons can help you find the most suitable unit.
Pros
Very convenient compared to similar models
2-in-1 feature allows for using different bags and containers with proper attachments
Automatic sensor starts and stops process without manual help
Drip free drainage tray is removable for easy cleanup
Cons
Some may find it a little too rigid
Only for household use, not meant for commercial use
Conclusion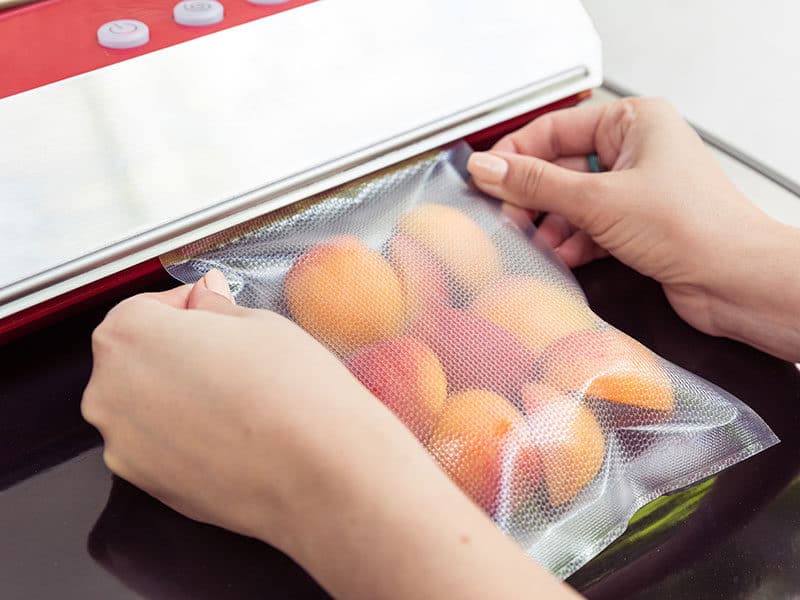 The Food Saver 4840 is a convenient and efficient way to store foods. The pros far outweigh the cons and it can be a great way to preserve foods and eliminate food waste. You can look at it as an investment that is going to save you money in the long run. It provides a quick and easy way to store foods. It can also help make life go more smoothly since you can pre-cook and prepackage foods for storing in the freezer and then warm them up when it's time to serve them as a meal. It also means no more throwing out leftovers. Instead they can be repackaged and saved for later use perhaps on those days when you just run out of time. It's well worth the investment and will end up paying for itself in food and time savings in no time at all.