There are a lot of reasons why people use a vacuum sealing system for preserving foods. These types of appliances are very convenient, easy to use and let you have your favorite foods whenever you want them – even if they are not in season. Other storage options can't hold a light to a vacuum sealer like the Food Saver V2244 as they allow too much air to get in to the food and this can cause them to lose flavor or they become freezer burned which destroys the flavor too. By using an appliance like this to seal the food in airtight bags before storing them, the food will stay fresher for a longer period of time. This product will allow you to eat your favorite foods whenever you want them and enjoy their rich flavor just like when they were fresh.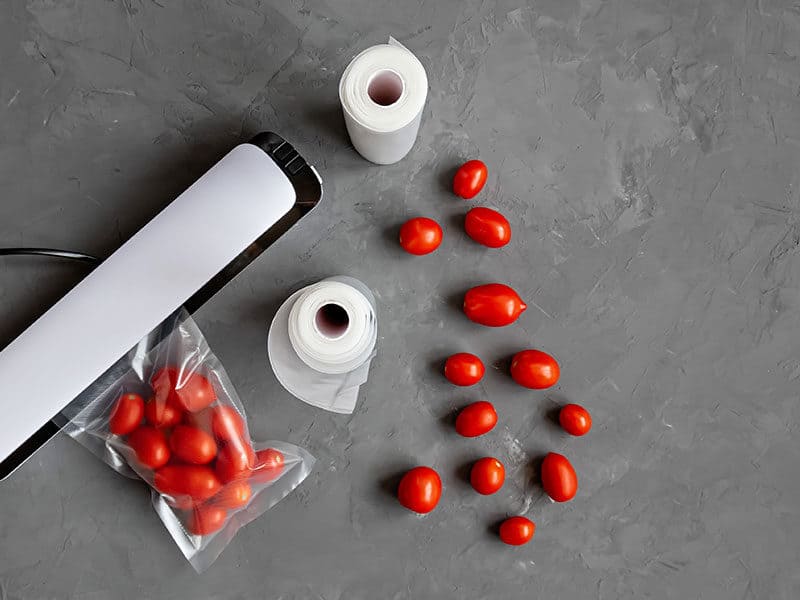 Features Consumers Enjoy About the Food Saver V2244
Most vacuum sealers have features that make them a modern convenience and that is why many people buy them in the first place. This food preserver offers consumers a few special features including:
Convenient, smaller compact size
Completely manual operation with simple controls
CrushFree Instant Seal feature keeps delicate foods protected from being crushed in the process of preserving
Removable dishwasher safe drip tray
Accessory port with a hose vacuum to use to seal containers
Under warranty – one year limited
What Kinds of Benefits Come With this Food Preserver
The Food Saver V2244 has some distinct benefits that not all vacuum sealers come with. Specifically, it offers consumers advantages like:
Preserve Bulk Foods
This vacuum sealer system lets you exercise smart shopping habits meaning you can buy foods in bulk or when they are on sale and save them by sealing them in airtight bags. You can safely preserve meats, vegetables, different cheeses and even sauces and soups for later use. The bags used for this sealer are specially designed to help you take advantage of food savings.
Use Jars for Airtight Storage
The additional attachment that comes with this particular appliance allows you to safely seal foods in jars. This means you don't have to waste anything including fresh garden vegetables, soups, tomatoes, beans and anything else you bring in from your spring, summer or fall gardens. This also gives you a creative way to share your foods by giving them as attractive gifts.
Preparing Meals Ahead of Time
By storing your foods in airtight bags you can save money and time in a healthy manner. The vacuum sealer system lets you prepare meals for the whole week so you and your family have healthy options all week long without you having to slave over the stove every day. The pouch rolls allow you to preserve in portions that work for your family. You can also store fresh or frozen fruits and veggies to make quick smoothies in the morning.
Larger Sealing Options
If you have some foods or dishes that are particularly bulky this appliance comes with expandable bags to solve your storage problems. These specially designed bags are pleated on the sides so they expand from 11 inches out to 14 inches allowing you to store those over-sized foods.
Is The V2244 By Food Saver Easy To Use
Using the sleek looking vacuum sealer could not be any easier. It has a fully manual operation so it's handy, quick and easy to preserve your foods. It takes three very easy steps to seal food into the airtight bags.
Step 1 – The first step is to put the food you want to preserve into an appropriately sized bag. Then place the end that is still open onto the vacuum sealer strip.
Step 2 – Next you will close the lid on the vacuum sealer and lock it into place.
Step 3 – Press the button and hold until the bag has been properly sealed.
It really doesn't get much easier than this three step simple operation. In no time you'll have your foods stored in airtight bags ready to use when you want them.
Food Saver V2244 Pros And Cons
Some of the most important things to think about when you are considering buying a new kitchen appliance is what others consider to be pros and cons. Every item has things that everyone likes; and they also have a few things that some do not really like or prefer about how it is used.
Pros
Small, compact size to save counter and storage space
Solid and safe seal for airtight storage
Several different sized bags available for purchase
Can preserve wet foods like soups and sauces
Strong motor and vacuum function
Good value for the price
Cons
No built-in bag cutter
Can't reuse bags
Must buy specially designed bags
Conclusion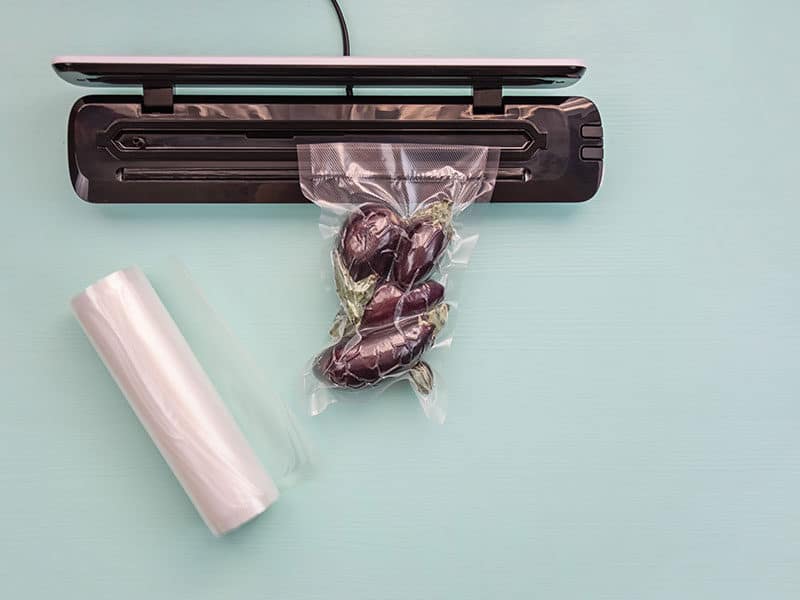 Overall, using vacuum sealers is a great option for preserving foods and other items you want to keep dry and safe. They are easy to use and you'll get the investment back in a short time due to the money and time you'll save by preserving foods in airtight bags. The money you save by wasting less food will quickly pay you back for the appliance. But the time you get back by not having to spend hours preparing meals or smoothies is invaluable. This can mean spending more time with your family and less time in the kitchen. The Food Saver V2244 vacuum sealer is an economical choice that just makes sense and will pay for itself in the long run. Consumers agree it is an investment made for your family. It's easy to use and you'll waste a lot less foods. You will also find that you enjoy having foods conveniently in reach whenever you want them; or in the event you have unexpected company who show up right at meal time. There are tons of advantages to making this reasonable purchase for you and your family.