Using a vacuum sealer can have many advantages in your day to day life. It is a viable storage option which keeps food safe longer than many other traditional options like plastic containers. Using other forms of storage can lead to premature food spoilage or freezer burn because they allow airflow. Both of these will leave the food inedible. But the Seal a Meal FSSMSL0160-000 will seal the food or other item in an airtight package so it is safely preserved for later use. Food will not lose its flavor and because there is no air in the storage bag or container, foods will not suffer freezer burn. Preserving foods with a vacuum sealer is an efficient way to preserve food's flavor, as well as save yourself time and money.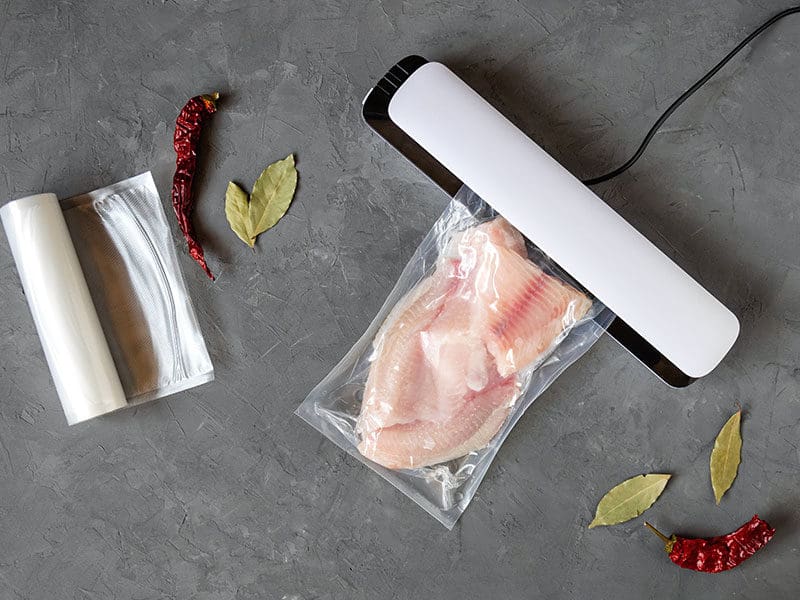 General Features of the Seal a Meal Fssmsl0160-000
Each vacuum sealer designed for preserving foods so they last longer has their own special features. Here are a few of the key features you are sure to enjoy about this particular Seal A Meal.
Designed to be super compact for saving counter top space
Hands-free model
Indicator light showing the sealer strip is activated
Removable drip tray
For use with quart and gallon sized bags or rolls
Press and Hold release system
Are there Any Benefits From Using this Food Preservation Product
Using any type of vacuum sealing device has an entirely different set of advantages for every user. There are three basic features associated with the Seal A Meal FssMsL0160-000 that make it stand out from other similar products on the market today. Here are the three distinct advantages you'll find:
Simplified Food Storage Option
By using this vacuum sealer you can keep your kitchen running along smoothly and efficiently. Don't let the compact design fool you, as this vacuum sealer effectively removes all the air from the bag and heat seals it for maximum preservation. These sealed bags take up a lot less space in your pantry, freezer and fridge. It also keeps foods fresher for longer periods of time without much work on your part at all.
Super Convenient
When you store foods using this handy appliance, you can plan your meals for weeks ahead of time and preserve them until you are ready to make them for your family. By vacuum sealing your foods, you retain all the nutrients and taste. It can be used to store fruits and vegetables for use out of season, or to buy bulk foods at a discounted price. Conveniently store a variety of foods as well as many other common important items like jewelry, important documents or silverware to keep them safe.
Quick Seal
The easy to use seal a meal is the perfect introduction into vacuum sealing, so it's great for the beginner. It makes it very quick and easy. You just put the items in a bag, insert the open end in the sealer and press down to seal the bag securely. In no time at all you can have your meals prepared and stored for the next week or prepare them a month ahead.
How Easy is It to Use the Seal a Meal?
There are three easy steps necessary for using the vacuum sealer. This appliance can seal a variety of bags including an 8- and 11-inch, quart and gallon sized bags. The unit comes with 4 quart-sized bags to start with. Storing your food is as easy as putting the food (or other items) you want to store in a bag and then putting the end of the bag with the opening onto the drip sealer along the drip tray of the appliance.
Simply lower the lid then press down on it firmly on both sides at the same time. Hold it down for just a second or two until the "hands-free" indicator lights up. When the light goes off, indicating the seal has been completed, raise the lid of the appliance and remove the sealed bag. It's ready to store in the fridge or freezer. It is advisable to place sealed items in the fridge overnight so they get cold through and through before placing them in the freezer.
Pros and Cons of the Seal a Meal Fssmsl0160
Any item you purchase these days is going to have some features that are real advantages, and there will likely be a few disadvantages or things you don't like about them. Here are some of the pros and cons for this particular vacuum sealer.
Pros
Small, compact size
Lightweight but sturdy
Affordable price
Creates a good seal
Good value for the money
Cons
Cord is a little bit short
Doesn't seal liquids well
A little bit noisy while it's working
Conclusion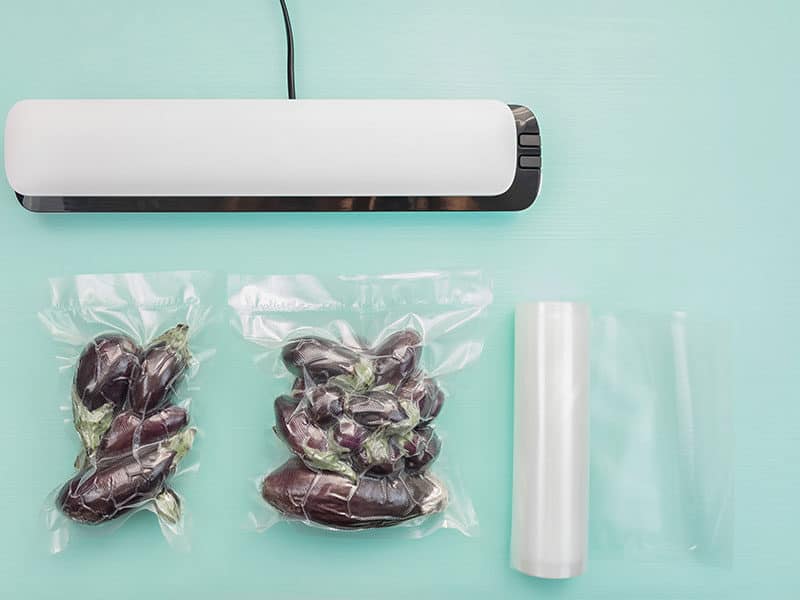 This appliance is small and lightweight but a powerful kitchen tool that helps preserve all your family's favorite foods. You may find that by using this method to store foods you will waste a lot less too. Over time, it's going to save you a lot of time and money. It does of course take some time to seal your food up in bags but this is minimal and minor when compared to the savings you will realize. Once you use the sealer to preserve your foods and they are stored you can conveniently use them any time you need a quick meal.
You may want to freeze meals in a sealer bag and take them out to put in the crock pot to cook all day while you are at work. This method of preserving foods can make your work weeks go a lot smoother and easier. The vacuum sealer is an investment you make that will pay for itself in time and money. You can draw on this investment every day by having the foods you and your family love ready to eat. Even though the Seal a Meal FSSMSL0160 is inexpensively priced, it will still pay for itself in no time.